Yes, I am a guru.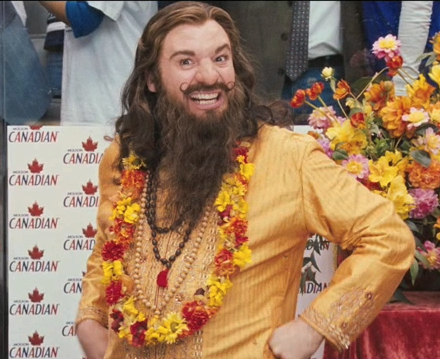 Is it my imagination or is nearly every blogger claiming they are NOT a social media guru, expert or rockstar this week?  Humility is suddenly in fashion.
I see this as a grand opportunity to leverage a market niche.  Since nobody is willing to fill the role of Social Media A-List Pubah — in fact they are dashing away from it —  somebody needs to step up and capture this market opportunity, right?  It might as well be me.
So, now I am the one handing out titles.  I call dibs on "maven."  The alliteration suits me: Mark, The Social Media Marketing Maven. 
Since Beth Harte called me a link baiter* this week, I thought about claiming the title of Social Media "Master Baiter"  but declined since there are several more worthy bloggers that come to mind for that title.
Don't worry, there are still plenty of sparkly titles available, including "kingpin,"  "commandant," and "jedi master." They will be distributed on a first-come, first-served basis.
So get in line to claim your booty … so to speak. No pushing.
* She apologized.  But it made for a good joke, and enabled me to be the first person in history to use the hat-trick of "turd," "dipshit" and "master baiter" in the context of a legitimate blog.  So you see Beth, it all worked out.
---
Welcome to {grow}

You're in marketing for one reason: Grow. Grow your company, reputation, customers, impact, profits. Grow yourself. This is a community that will help. It will stretch your mind, connect you to fascinating people, and provide some fun along the way. I am so glad you're here.

-Mark Schaefer