Archive for
November, 2009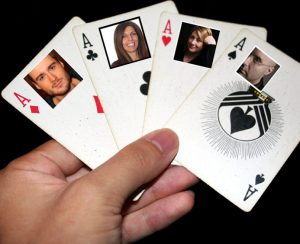 I've been thinking about lists on Twitter and how they might be used to assess someone's influence.  I'm about to let you in on my thought process.   Please keep all  hands and feet in the car until it comes to a complete stop. We are entering murky and dangerous waters …
My assumption is that if somebody puts you on a list, they really want to pay attention to you.  They are giving you a vote of confidence.
By dividing the number of lists a person is on by their total number of followers, I believe this might serve as a quick and dirty rating of relative influence. To me, this is one simple method to answer the question — you have a lot of followers, but how many REALLY listen to you?
Certainly this is more straight-forward than the mysterious algorithms of Twitter grading apps. Both number of followers and number of lists are public, easily-accessible data points.   Another advantage is that "list" is a relatively new Twitter function.  People have not had time to figure out how to "game" it yet.  If this formula would catch on, people will probably figure out a way to boost their numbers, but in this moment in time, it's still "pure."
For your edification and discussion, I came up with a representative list of top social media bloggers (those with more than 10,000 followers) and ran the list formula (# of lists / # of followers = influence rating).   Try it on your own favorite marketing personalities.   Any surprises?
| | | | |
| --- | --- | --- | --- |
| Blogger | Followers | Listed | Rating |
| Olivier Blanchard |            18,167 |          926 | 5.10% |
| Mitch Joel |            12,673 |          593 | 4.70% |
| Valeria Maltoni |            12,183 |          553 | 4.50% |
| Beth Harte |            14,045 |          634 | 4.50% |
| Chris Brogan |          110,239 |       4,811 | 4.40% |
| Steve Rubel |            34,632 |       1,465 | 4.20% |
| Jeremiah Owyang |            56,038 |       2,212 | 3.90% |
| Guy Kawasaki |         194,955 |       7,661 | 3.90% |
| Jason Falls |            19,100 |          701 | 3.70% |
| Darren Rowse |            82,648 |       2,975 | 3.60% |
| Chris Pirillo |            74,372 |       2,677 | 3.60% |
| Mack Collier |            11,517 |         413 | 3.60% |
| Amber Naslund |            21,432 |         721 | 3.40% |
| Scott Monty |            34,777 |      1,132 | 3.30% |
| Danny Brown |           17,880 |         555 | 3.10% |
| John Jantsch |            28,753 |        898 | 3.10% |
| Chris Garrett |            17,404 |         459 | 2.60% |
| Joseph Jaffe |            14,958 |          245 | 1.60% |
| Mashable |      1,772,210 |    17,972 | 1.00% |
| Jeff Bullas |         25,878 |         251 | 0.90% |
| Gary Vaynerchuk |         849,441 |     3,398 | 0.40% |
P.S. My own ranking came up as 4.5.  Eat your heart out Brogan.  ;  )
Welcome to {grow}

You're in marketing for one reason: Grow. Grow your company, reputation, customers, impact, profits. Grow yourself. This is a community that will help. It will stretch your mind, connect you to fascinating people, and provide some fun along the way. I am so glad you're here.

-Mark Schaefer