Will Blogging Kill Trade Publications?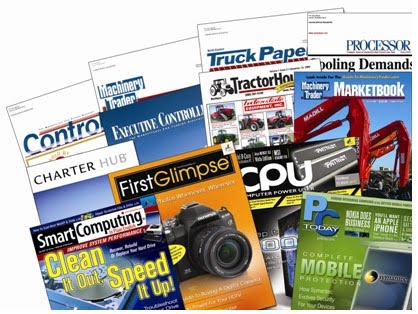 I was engaging in an interesting intellectual discussion on this question with my friend Jeremy Victor and he kindly offered to lend his expert perspective to a guest post.  Take it away, Jeremy:
As the founder of an online publishing company, you might expect my answer to this question to be a resounding and emphatic, "YES!"  … but it isn't.  But as much as I'm a technologist and marketer, I'm also a realist.
We are at a pivotal time in history — not just the convergence of print, digital, and social media, but also the transition of how media is created, packaged, and consumed. And that's the challenge facing trade publications. So rather than speak to the demise of the "dead man walking," I'll offer a prescription to inject some vitality back into the industry. How's that for helping the competition?
The key to the demise
By far, the biggest factor impacting the trade publication industry is a lack of innovation. High profit margins of the past have lulled the industry to sleep. When the Internet arrived, publishers initially ignored this "fad."  On top of that, the mid-2000s brought rising paper costs and increasing postal rates. Pile the 2008 Recession on top and the industry has no room for innovation.  It's focused on survival.
Backed into a corner, publishers started doing things like selling covers. For example, this week's Advertising Age cover belongs to the Jackson's new reality show.  What does that say about the state of the industry? Now the talk has turned to pay for premium content models. Innovative? Not so much. That is reactionary, not the Apple-like , market-changing innovation that's necessary to cure what's ailing the industry.
Ideas for re-invention
When was the last time you received your mail actually hoping the trade magazine you subscribe to was there? With online content available anytime, anywhere, on a growing number of devices, trade publishers need to put the focus on creating remarkable content that will make it exciting to actually receive a magazine again.
A few ideas to spark innovation in the trade publication industry:
Develop an iPhone application tightly integrated with both the editorial and advertising.
For ads, include something like a bar code that can be scanned with the iPhone, providing  access to discounts or special promotions only available in the print publication. Membership has its privileges, right?
Integrate the LinkedIn API or Facebook Connect to enable readers to easily submit their contact information to the advertisers as a lead request.
Create videos or podcasts that accompany the articles that can only be accessed by using a code from within the magazine.
Gaming – Trade magazines don't have to be dry, bland technical journals, do they? Sure case studies and featured articles are necessary, but what's saying you can't surround that with some social games? Try connecting the subscriber base through Facebook or LinkedIn – or a newly created publisher branded community.
Marry the content and the distribution devices.  Intertwine paper and online content.
That's my prescription. Or have the trade publications already heard those fateful words from the doctor, "We're sorry, there's just nothing more that we can do?"
Jeremy Victor is the founder of Make Good Media and publisher of BtoBbloggers.com.  He can also be found on Twitter at @JeremyVictor.
---
Welcome to {grow}

You're in marketing for one reason: Grow. Grow your company, reputation, customers, impact, profits. Grow yourself. This is a community that will help. It will stretch your mind, connect you to fascinating people, and provide some fun along the way. I am so glad you're here.

-Mark Schaefer