A primer on social media "listening"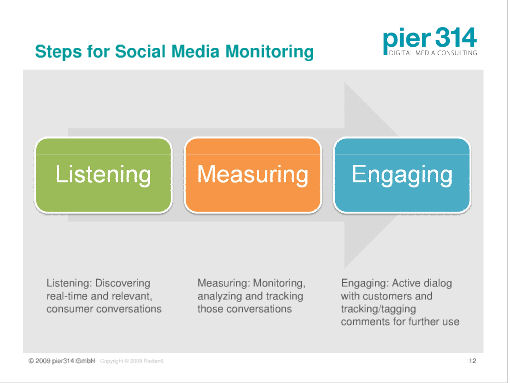 I've spent a lot of time studying social media "listening tools" and found this site via Sidney Eve Matrix (follow!).  This slide deck by Stefan Betzhold (follow!) compares both free and paid options and I found it very useful.
The idea of monitoring and measuring is crucial to social media marketing, whether for a company or your own personal brand.  It is also the most dynamic and exciting area of marketing right now. If you haven't put together a personal "listening" platform, this side deck is a good place to start!  Click and enjoy!
This is also a good example of effectively using Slideshare to promote a concept and a company.  Do you have slide presentations suitable to share with the world? Why not get a little extra "oomph" out of your effort by posting on Slideshare?
---
Welcome to {grow}

You're in marketing for one reason: Grow. Grow your company, reputation, customers, impact, profits. Grow yourself. This is a community that will help. It will stretch your mind, connect you to fascinating people, and provide some fun along the way. I am so glad you're here.

-Mark Schaefer