The new realities of corporate blogging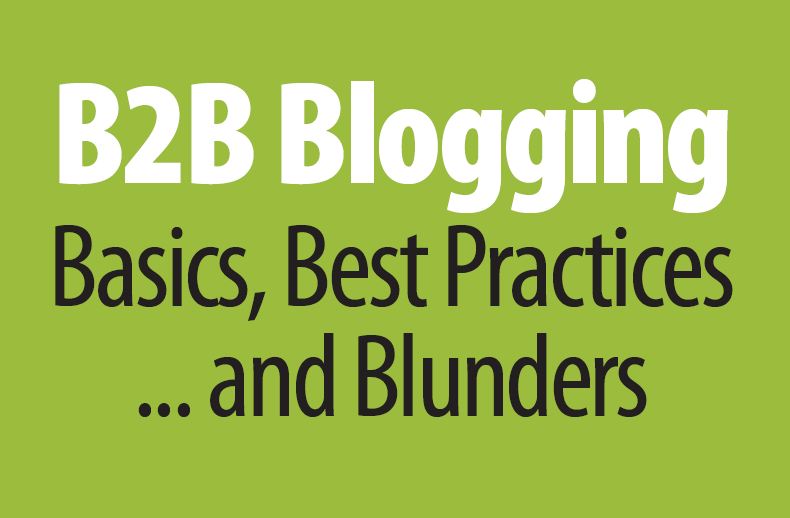 I've had the most fun over the last few weeks working with Billy Mitchell, Martine Hunter and the incredible professionals at MLT Creative in Atlanta preparing their company's first major webinar.
They gave me the license to think through the implications of new research and trends on corporate blogging and it resulted in some really fresh — even controversial — myth-busting ideas.  For example, have you considered:
Actively selling <gasp> through your blog in a way that your customers will love?
Dismissing customer comments as a measure of blog success?
Market-segmenting your blog?
The two possible conditions for an active corporate blog community?
Why "entertainment" should be a cornerstone of your blogging strategy?
If you missed this webinar, MLT has made the entire session available by clicking HERE.
But it gets better!  MLT has also provided a free eBook on Corporate Blogging (has some different information than the webinar) which is available HERE.
There were so many questions at the end of the webinar that it will take 15 consecutive blog posts to answer them all. To see answers from see really interesting blog-related questions, visit the MLT blog over the next two weeks or so.
Many of the ideas in the webinar are against the grain of social media convention, but I think represent a realistic assessment of the role of blogging in the corporate world today.  I'd love to hear your take on what I've presented!
---
Welcome to {grow}

You're in marketing for one reason: Grow. Grow your company, reputation, customers, impact, profits. Grow yourself. This is a community that will help. It will stretch your mind, connect you to fascinating people, and provide some fun along the way. I am so glad you're here.

-Mark Schaefer