Social Interaction Designers are gunning for your website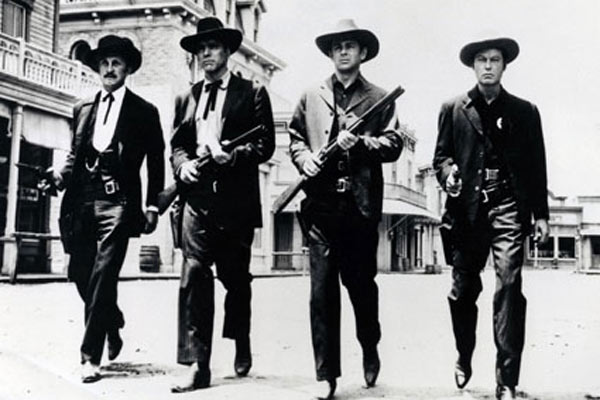 Neicole Crepeau is more than an important contributor to our {grow} community. She's also among the finest thinkers and writers on the social media scene. Today we're extremely fortunate to have Neicole contribute an original new article for our "Community Week!"
There's a new kid in town.  And if you don't want your website shot down, you better get acquainted with him.
A confluence of changes in social media has created new ways websites can be used to encourage and leverage social interactions to accomplish business goals. Social interaction designers (also known as SxD) are the ones who will help companies incorporate these social elements into their websites.
Interaction or website design is the process of planning a website and developing the blueprint for it. Social interaction design is a sub-discipline of interaction design. Social interaction design originally focused on the design of social networks or communities and was highly theoretical. We're on the verge of it becoming a more practical and mainstream part of website design—thanks to Twitter!
Twitter Drives a Widget
Like Facebook, Twitter opened up its system by providing an API for developers to access. Unlike Facebook, Twitter's API made it possible for developers to build lots of different widgets and applications that displayed Twitter data, such as tweets, outside of Twitter itself.   The Twitter API was far more open than Facebook's.  Most of the applications built for Facebook ran only inside Facebook or were glued to it. Twitter developers, on the other hand, created tons of tools and widgets for websites that could be used outside of Twitter.
Facebook Plugs In
Twitter's developer network helped put a scare into Facebook. In April, Facebook upped the ante by releasing its Like button and other social plugins. Now, you can put widgets on your website that let people comment on your post while sharing it on Facebook, see which of their friends follow your page, etc. Facebook also made it easier for you to access users who liked your pages.
LinkedIn entered the game this year, as well. A social network that is notorious for being walled off, it now has an API and is encouraging programmers to develop against it and create widgets.
Decisions, decisions
Now, you have to decide where it makes sense to put all those Facebook plug-ins, Twitter widgets, and the few (but likely growing) set of LinkedIn controls. Where does it make sense to show tweets about your company? Where could you include the Recommend plug-in to encourage users to dig deeper in your site? How do you need to change your site to increase sharing?
Or…maybe you should hire a developer to create custom plug-ins for your website. Can you create new tools that make it easier and more likely for users to share your events or products?
Enter the social interaction designer
That's where the social interaction designer comes in. Social interaction designers combine user experience principles with an understanding of social media and user motivations. It's their job to figure out how to design your site to maximize sharing and engagement, in a way that really benefits your business.
Social interaction designers are few, right now, and the discipline is young. As time passes, they will modify standard design tools, such as personas, to incorporate social and mobile information. They'll ask questions like on which social networks are your customers active and how active are they?
They'll create new tools like community engagement maps to model the social landscape. Are your social accounts driving users to your site effectively? Are you and your business partners cross-promoting on social channels?
They'll open new discussions around user goals and the barter economy of social networks. What do users want in the social environment? What can you trade?
Using all of those methods, social interaction designers will work with traditional designers to ensure your site is structured to encourage interaction and leverage it. We'll help to ensure you're providing real social value to your users so that they want to engage with you. We'll help you incorporate social elements in a seamless and inviting way.
So the next time you go to redesign your website, think about social interaction design, and what social elements you can incorporate to help your business.
Neicole Crepeau is Director of Online Strategy at Coherent Interactive, Inc. She has over 25 years in the technology industry, doing content development, marketing, and user interface design. She blogs about social media, marketing, and social interaction design at Coherent Social Media. Follow her on Twitter @neicolec
---
Welcome to {grow}

You're in marketing for one reason: Grow. Grow your company, reputation, customers, impact, profits. Grow yourself. This is a community that will help. It will stretch your mind, connect you to fascinating people, and provide some fun along the way. I am so glad you're here.

-Mark Schaefer