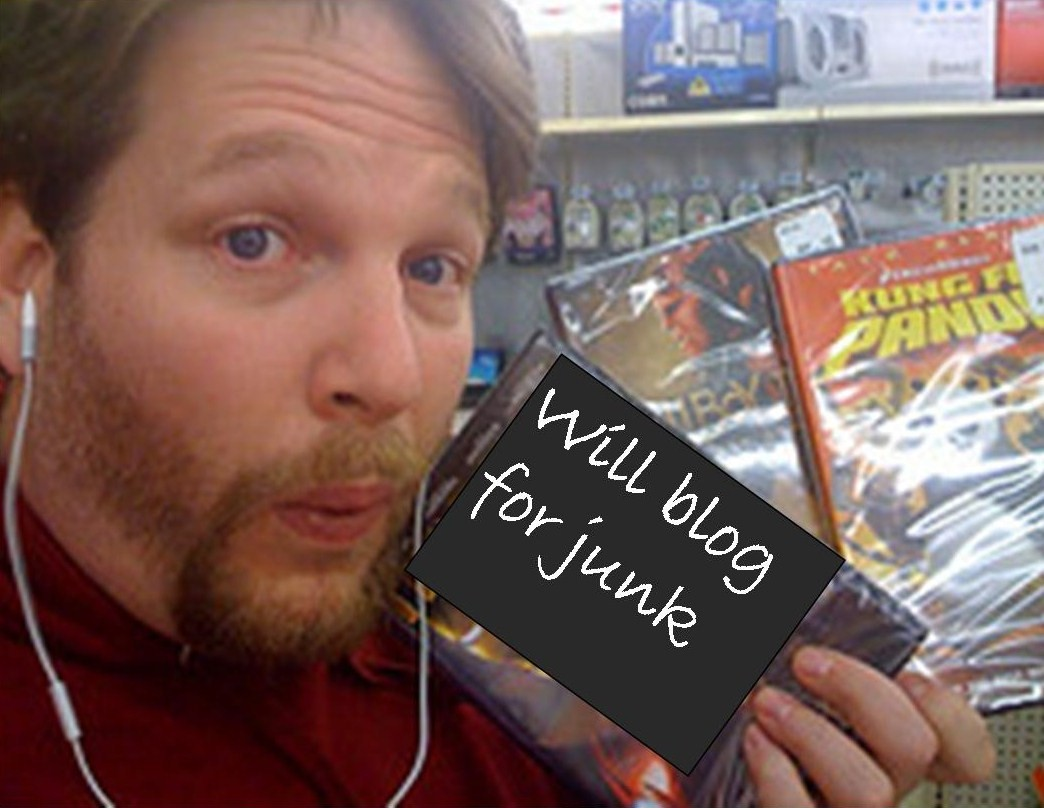 It's uncommon to see much written about individual personalities on the social web — in fact it's taboo.  However, it's important to occasionally look at Chris Brogan as a living social media business case study for two reasons:
1) It's hard to comment on the state of the nation without mentioning the president.
2) Chris Brogan is a pioneer. The issues and opportunities he faces are instructive to all churning in his wake. As Lisa Foote once wrote, Chris is the canary in the social media coal mine.
Chris has created a tremendous amount of value and popularity through his tireless engagement but has also stirred up more controversy than any social media personality, whether through his aggressive use of "sponsored" posts or his apparent sponsorship "flip" at last year's Consumer Electronics Show.  As I said, he is plowing new ground.  Sometimes you hit a rock.
But last week might have been his biggest buzz-killer when he revealed he charges $22,000 for a day of his services and then subsequently posted (and dropped) an appeal for un-paid interns for his company.
Just to be clear, I'm not in the whiney camp that thinks everything Chris does should be free.  I'm probably the most capitalist, business-driven blogger out here. I like it when people make money. I like it when Chris makes money. I think he should take advantage of his white-hot celebrity, celebrate it, leverage it, and roll in the dough. I hope he can double his consulting fees.
So making money is good.  But from an academic view, it would be useful to look at the "how" — the dramatic shift (or perhaps evolution) in strategy that is enabling Chris to become a money-making machine.
For years, Chris has built his core brand promise on:
Passionate audience-building through authentic helpfulness
Relentless nurturing of that audience through tireless engagement
Putting the audience above personal business needs
Never, ever "selling"
In one video from last summer, he literally screamed at an audience "This is NOT about YOU and your STUPID COMPANY!"  That effectively sums up his mantra, and the "brand" Chris built around himself.
Around the time of his book release last year, Chris flipped this philosophy upside down and took steps to aggressively monetize his audience.  He explained this change by saying that he had been giving stuff away for a long time and that it was time to make money.  Selling of his products, services, companies, book, affiliate links, and paid sponsors became a common theme. He transformed into the social web's most visible and highly-paid pitch-man, the Billy Mays of blogging.
Chris also increasingly put himself at the forefront of his topics, including video documentation of a day in the life of himself, photos of himself with near-celebrities, announcements of his new business ventures, and detailed explanations of how hard he works to achieve his success.  As you would expect, some readers expressed disappointment with these changes, and they were sometimes categorized as "haters" instead of "creators" and implored to "get over it."
In other words, Chris has disassociated himself from that core brand promise to his audience.
In the business world, this would be tantamount to Disney opening a Tia Tequila-themed ride, or Nike doing a fitness cross-promotion with McDonald's.  When a brand becomes incongruent by building a reputation communicating one thing and then executing another, it can be a recipe for disaster.
In the near-term, Chris and his ubiquity seem to have a limitless ability to capitalize on the goodwill of his audience (heck, loyal customers even bought Toyota cars after the first recall).  From a traditional business perspective, one might predict that if Chris doesn't practice what he preaches and take steps to return to his core competencies, his brand and his ability to monetize will be increasingly vulnerable.
The furor over the posts last week were not the first signs that people have noticed the new Capitalist Chris.  If it persists, negative outbursts from loyal fans might eventually call attention to the problem with his sponsors and erode his brand and his value.
Or will it?  Another possibility is that Chris is going to be just fine losing some — or even most — of his core followers because he is developing a new audience of corporate folks who don't care what his brand promise WAS as long as he can deliver results to their bottom line NOW.
In any event, the Trust Agent as we knew him is probably coming to an end as he transitions from social media folk hero to mainstream business consultant.  It will be fascinating to watch the results.
What do you think about this strategy shift?
What are the risks of jeopardizing his core audience for launching a new stage in his career?
With the new demands of the business and publishing worlds, is it possible for Chris to be successful at holding on to both constituencies? If so, how?
Illustration: www.chrisbrogan.com
Welcome to {grow}

You're in marketing for one reason: Grow. Grow your company, reputation, customers, impact, profits. Grow yourself. This is a community that will help. It will stretch your mind, connect you to fascinating people, and provide some fun along the way. I am so glad you're here.

-Mark Schaefer