Posts tagged
small business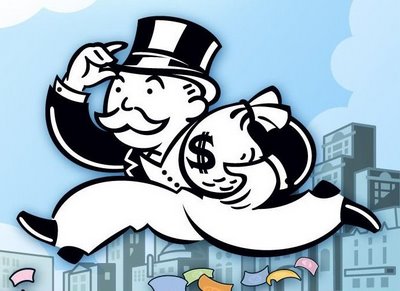 Neicole Crepeau is among the smartest bloggers on my social media radar.  Imagine my surprise when out of the blue she sent me this email: "Your blog made me think about some things and I've written an article for you. Here it is."   Isn't that cool?  So I get to take the day off and we can all enjoy Neicole's unique perspective today …
Mark's post Does the social web primarily benefit service companies? discussed some of the obstacles to greater use of B2B social media marketing, particularly by small and medium businesses.  As he points out, businesses must do a better job of integrating social media into their overall marketing strategy.  However, there is an even bigger obstacle to an expansion of business use of the social web, and it is in the networks themselves.
Wake up, Facebook, Twitter, YouTube, and even LinkedIn.  You might have started as a lark, a side-project done just for fun.  Now, you're a business.   But you're not acting like one.
These popular social networks have failed to recognize where their bread and butter is going to come from. Even YouTube, under Google, continues to focus on ads as its potential source of income. It has yet to make that work. Chances are, that model will never be successful enough to turn the profit they need.
I see a clear evolution of social networks, as outlined in my video and blog post of December 8th. It begins with a great idea, like micro-blogging or connecting friends via status updates. That draws an initial, small set of users. The customer base expands as the social network transforms and improves.
But end-users won't pay for these services—not enough, at least. The social networks now need to look to the corporate world to make a profit.  Remember, you have two customers, guys:
You've correctly focused on building a great tool for end-users, and you need to keep doing that. However, you also need to recognize that business users are an equally important customer. Now, go focus just as fervently on them!
Google built a great search solution that end-users love—but weren't going to pay for. They turned to innovative corporate solutions and found a goldmine.  Facebook, Twitter, YouTube, and LinkedIn need to do the same. But NOT through the same tired technique of ad serving.
These companies need to take a page from the marketing 101 handbook and listen to their customers — business customers — and find innovative solutions for them. What do businesses want to do via your site? Marketing … maybe customer support?  What do they need in order to do that successfully?  Ways to engage and maintain contact with consumers?  The ability to find/target the right consumers? Mechanisms to track and measure their engagement and ROI over time?
They are your customers.  Solve their problems. Make money.
Look at Ikea's photo-tagging campaign on Facebook. There's a creative new revenue stream.  How can you make that method available to lots of businesses, with a low barrier of entry/use? How can you monetize it?  Could YouTube do something similar, by making it possible for businesses to find and tag their products in user-supplied videos? Or make it beneficial for users themselves to do product placements in their videos.  Businesses would love to promote those user-created placements!
When social networks treat the corporate world as a key customer, the innovation will really start that will drive businesses to the social web in droves and drive profitable new business models from themselves.
Neicole Crepeau is a 25-year veteran of the tech industry, with experience in technical writing, usability testing, user experience/interaction design, website design, and product management. Her outstanding blog can be found at http://nmc.itdevworks.com/
Welcome to {grow}

You're in marketing for one reason: Grow. Grow your company, reputation, customers, impact, profits. Grow yourself. This is a community that will help. It will stretch your mind, connect you to fascinating people, and provide some fun along the way. I am so glad you're here.

-Mark Schaefer