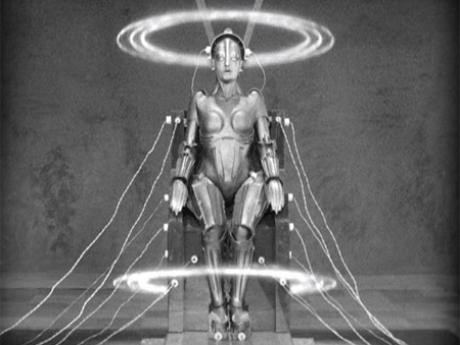 With the dawn of the social web, I can't think of a more exciting time to be in the field of marketing.  But I don't think we have really seen anything yet!  Here are 12 developments I believe we will witness in the future … and probably sooner than you think.
1) Hyper social measurement— At some point soon, Google is going to start doing something bold with the volumes of personal data they're collecting.  Google is in the best position by far to define social media monitoring, especially now that they are taking steps to fold in data from Twitter, Facebook and other platforms. Once Google flexes its social media monitoring muscles, companies like Radian6 will become niche players at best. Complex algorithms will determine real-time sentiment shifts down to the individual.  And it won't be free.
2) Tapping into text messaging— The one communication mode largely untouched by real-time search is text messages.  This is a goldmine of information too big to ignore, especially if you're a "cool-hunting" consumer product company.  Entrepreneurs will find a way to tap into the "text stream" by rewarding users for being included in their data-gathering systems. Does this seem improbable?  Would people accept a free cell phone and free data service in exchange for their text information being stored in a database for consumer product research and targeted promotions?  It would work.
3) The human coupon— The massive quantity of personal information available about you will eventually follow you around.  Enabled by GPS and RFID technology, coupons and special offers based on your buying patterns will appear instantly on your mobile device as you near a store.   RFID chips embedded in packaging will send messages during your purchase decision to encourage up-selling and cross-selling.  For example, if you pick up a blouse off of a rack, a message will direct you to the precise area of the store where you can find a matching skirt … on sale just for you.
4) Radical privacy movement — This intense data gathering and the use of it in a Big-Brother-like manner will spark a backlash, including legislation, assuring the right to be excluded from Internet data-gathering tools.  Because of its power and control over voluminous personal details, Google will become the most profitable, and despised, company in history.
5) Man-machine interface.  Medical advances and social media platforms will converge.  Scientists are already embedding electronics in humans to power limbs, regulate body functions, and enable the brain to access information from micro chips. It's now possible to think a tweet or control artificial limbs with a thought.  Humans will routinely carry a computer inside of them, powered by body heat and motion. You will literally always be on the social web, generating messages just by thoughts.  Humans will have markings like tattoos to display the premium, designer brand of devices embedded in their bodies. This will give new meaning to the tagline "Intel Inside."
6) We become the Internet.   Today, people talk about Twitter, Facebook etc., never really connecting that these are all "Internet."  As the social web literally becomes part of our bodies, we will no longer distinguish between listening, talking and electronic communications. In our minds, there will be no more web. It will just be.
7) Massive national ID validation. The social web will become the exclusive source of consumer information, political research/policy development, and education systems. Because of the increasingly critical  importance of this feedback and the opportunity for corruption, complex systems to prevent fraud will be needed, including a broadly-implemented government validation program that extends across all platforms.
8) Micro politics — Politicians will use real-time sentiment analysis to craft and re-craft voter appeals right up until the moment they enter a polling station.  Political messaging will be nearly-instantaneous and tailored to individuals based on data purchased from Google.
9) Extreme content — Journalism, film-making and advertising agencies will thrive, much to the surprise of nearly everyone.  The need for content on the social web will drive radical evolution of  these three traditional professions and "Content development and management" will become a popular college major.  While most content today is generated through "free" submissions to YouTube, blogs, etc., salaries for the very best and most creative content providers will skyrocket as corporations raise the creative bar to cut through the clutter.
10) The loner workforce. The cultural impact of the social web will have radical implications for managing the workforce of the future. How do you deal with a generation of employees who have been conditioned to communicate through their thumbs?  Employee training of the future will look increasingly like video games.
11) Digital divide grows  — For many parts of the world, access to free, global communications will be a great equalizer between rich and poor nations, especially as web-based translation services improve and encompass local dialects. However, in countries where people cannot access the web either for economic or political reasons, the digital divide will not only grow, it will become permanent for one simple reason: they will fall so far behind the technology curve they will never be able to catch up. Digital commerce, innovation and technology will be permanently dominated by those nations in the game NOW.
 12) Pay for play— Social media is free but the cost of attracting consumer attention will become increasingly expensive, especially with the ability to skip ads.  At some point, the cost per impression will be so high it will be less expensive to simply pay people to watch an ad.   Combined with the "human coupon" trend mentioned above, this would provide nearly perfect information on cause and effect of advertising campaigns.
Well, that's enough far-out thought for one blog post and I'm sure you have A LOT to say about it!  Your turn. The comment section is now OPEN!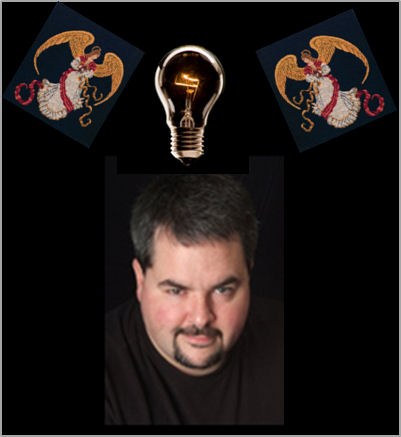 I have never used this community to comment on another person's blog but today I'm just so happy, so enthralled, so downright giddy that I could kiss my keyboard.  One of the social media purists has finally discovered the bright, clear light of capitalism.
And it couldn't have happened to a nicer guy — Jason Falls.  Jason is one of my favorite bloggers but has historically been one of the stalwart "keepers of the conversation."  You know the type — the social media country clubbers who set the industry's tone with a relentless mantra of "it's all about connection" and "conversation" and "relationships."  In fact, a few months ago, Jason went so far as to write that any company expecting to make money off of social media will fail.
But a new day is dawning.  Yesterday, in a post entitled "Why Social Media Purists  Won't Last," he wrote:
Each time I discuss the business goals or reasons why a client wants to use social media, the answers come down to one thing: selling more stuff. It's a harsh business reality. If you don't make money, the business goes under. If you don't make more money, people lose their jobs."

The social media purists have laid down the law and, so, to participate in social media as a business, you must do things like, "participate in the conversation," "engage your customers," and "talk with us not to us."

I've got news for you. In the world of business, all that talk will get you exactly nowhere. Conversations do not ring the cash register. Engagement does not sell more product. Talking with people just means you have to take time to listen which prevents you from spending valuable time selling more product.
Halleluia.  Maybe I'll finally have some company out here in the social media netherworld of business rationality.
And if this isn't enough reason to celebrate, read what the Ultimate Blogging Machine Chris Brogan wrote just a month ago:
Think Like a Business – if you're in this for business, always ask yourself how this work ties to more sales (and if you're not trying to make money, think of "sale" as whatever you hope to convert. Hint: it's not "more audience."). If you're just writing to write, shooting video to get it up there, tweeting because people said you should, rethink all that. Decide what's going to ring your register and work on that.
What???  Ring the register?  Not seeking "more audience?"  Could this be an era of enlightenment for the guy who recently yelled at his audience:  "This is NOT about you and your STUPID COMPANY" ?
What's happening around here?  My guess is that both have recently had a big dose of the real world.  Falls went out on his own and had to come out from behind the P&L  protectionism of agency life.  Brogan's sudden emergence on a bigger stage probably got him in front of experienced business people instead of the sycophants who dutifully re-tweet his every blog, bluster and burp.
So this begs a new question.  Are my days as a contrarian coming to an end?  I mean if Brogan's in, the burp tweeters will fall right in line. If the social media elite are finally figuring it out, what do I write about now?  Hmmm.  How about, "It's all about the conversation?"  : )
Welcome to {grow}

You're in marketing for one reason: Grow. Grow your company, reputation, customers, impact, profits. Grow yourself. This is a community that will help. It will stretch your mind, connect you to fascinating people, and provide some fun along the way. I am so glad you're here.

-Mark Schaefer