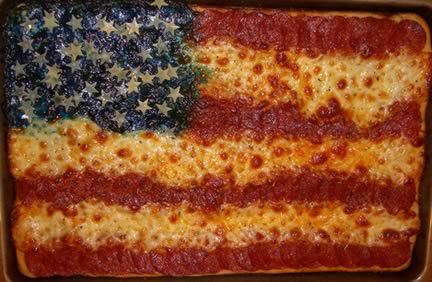 Holy crap the U.S. Justice Department is reading my blog.
I know this through the wonders of my analytics program.  Specifically, they are reading the article on the pizza joint that was sued for libel and the companion piece on handling this crisis.
This is unnerving.  I'm wondering why they're interested in me.  After all, the whole thing was NOT my idea in the first place … but I will NEVER reveal my sources!   COUGH COUGH steve COUGH farnsworth.
Did I mention I have a cold?
By the way, I have an announcement to make. I am changing the name of my blog to "FARNSWORTH."   This is something I have put a lot of thought into … many months of deliberation.  I only think it's fair since virtually all of my content has been derived from Steve Farnsworth of Menlo Park California.  I am basically just a mouthpiece.
Yesterday Steve Farnsworth of Menlo Park California also announced he is changing his Twitter handle from @TheRealPRMan to @ItsSchaefersFault.  I find the timing of this curious.
In a counter move, I am changing my Twitter handle to @SteveFarnsworth_IsHidingInMenloParkCalifornia.
I would like to say to all of my loyal readers that despite these changes, the theme of this blog will remain steadfast:  "I Love America and Specifically The U.S. Justice Department."
Tomorrow I will continue my series on "How to track down people you're looking for on Twitter even when they've changed their handle the day the freaking U.S. Justice Department starts reading your blog which was obviously written by Steve Farnsworth."
Welcome to {grow}

You're in marketing for one reason: Grow. Grow your company, reputation, customers, impact, profits. Grow yourself. This is a community that will help. It will stretch your mind, connect you to fascinating people, and provide some fun along the way. I am so glad you're here.

-Mark Schaefer