Once in a while you read a blog post and think, now that was great … this blogger REALLY hit it out of the park!  I thought I'd share a few of the most outstanding posts I've read over the past few months.
By the way, none of these posts are tied to favors, affiliate links or any other kind of kick-back. In fact, a few of these people I've never even interacted with so I'm sure this post will be a complete surprise to them!  Here we go …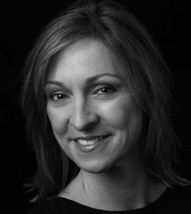 Kelli Schmith offers so many great posts on her Dig Deep Thinker blog but I found this one extraordinarily useful.  Here are some great resources to turn the head of even the toughest, most stubborn executive social media skeptic:
Advice for execs and social media hype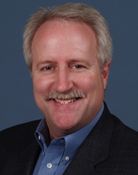 Kent Huffman provides this gem of a post: Do you need a social media policy?  I know this is a well-worn topic but Kent provides the definitive article on this important subject, courtesy of The Social CMO. If this is a subject in your company (and it should be), save this important post!
A corporate social media policy: Do you really need one?

The merging digital divide has been a personal interest of mine and Anthropologist Krystal D'Costa hits the nail on the head with her excellent post.  She declares that "having the means to access information on the Internet goes just beyond access to the hardware; it also depends on the individual's ability to understand how to use the tools at her disposal." That's an important perspective many people miss. Her blog Anthropology in Practice is on my daily reading list.
Digging into the Digital Divide

Occasionally you come across a post that takes your breath away. This one starts "I am 12 years old, sitting in my father's apartment."  This beautiful, personal reflection by Elizabeth Sosnow of Bliss PR made me think about on my own relationship with my father … and frankly, feel some regret. Elizabeth is a gifted writer.
Why did I choose to work for my father for twenty years?

Size does matter. Somebody had to say it and Sidney Eve Matrix, one of the most consistently excellent social observers on the scene, finally did.  She compares sheer size of your audience versus authenticity in this thought-provoking Cyber Pop post:

Autom Tagsa doesn't blog very often but when he does, my blog reader starts to rumble. Autom consistently offers up different ways to present the issues of the social web.  This post is a good example of his creativity.  I like the way he literally turned the microphone to his audience.
Organic minds: Notes from the social front

Apps, apps, apps. But why?  Neicole Creapeau is one of the very best thinkers on the social media scene and I never miss her posts. In this article, she looks at the real business models and strategies behind the creation of creating mobile apps for your business:
Business Model Principles: iPhone, iPad, and Web
There are so many tremendous writers on the web today that it would be difficult to name them all. I hope I've at least introduced you to a few new bloggers who weren't on your radar screen before. I'm thinking of doing a post like this every six months or so. Let me know what you think!
Welcome to {grow}

You're in marketing for one reason: Grow. Grow your company, reputation, customers, impact, profits. Grow yourself. This is a community that will help. It will stretch your mind, connect you to fascinating people, and provide some fun along the way. I am so glad you're here.

-Mark Schaefer